Making A Difference In A Student's Life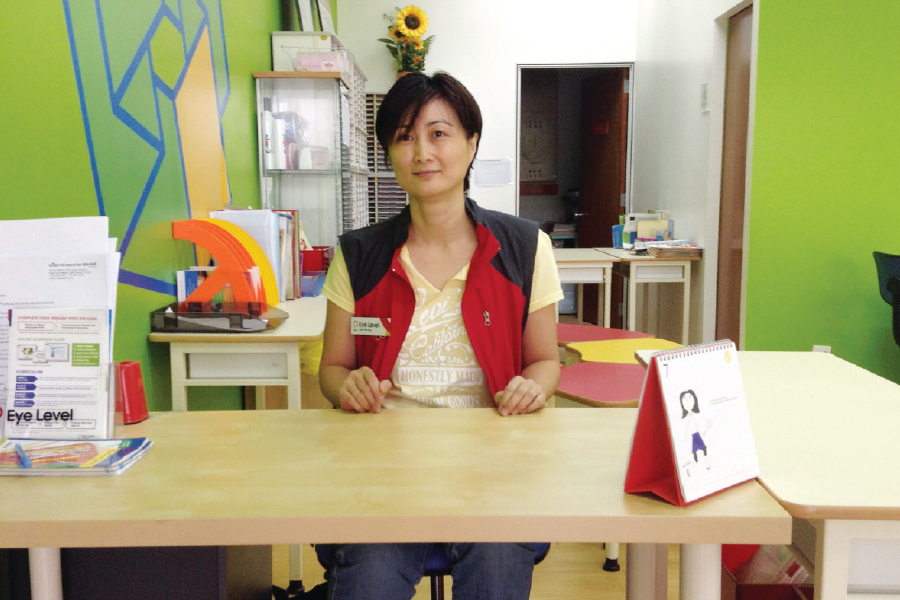 Having started as an Eye Level franchisee in 2013, Ms Wong Foong Mang is one of the fastest growing franchisees in Eye Level Malaysia, having successfully achieved more than 200 subjects count within the first 10 months. Her ability to see things from a student's eye level and make a difference in their lives, drove her to open her third Eye Level centre in Sri Gombak, Kuala Lumpur. Franchise Asia finds out more…
■ With so many competitive children educational programmes around, what motivated you to become an Eye Level franchisee?
My partnership was introduced to Eye Level by one of our ex-colleagues who bought over an Eye Level centre in Petaling Jaya. I was particularly attracted to Eye Level's emphasis on self-directed learning and critical thinking which I found lacking in the staff that I had recruited in my 16 years in corporate world, most of whom expected spoon-feeding and excessive guidance even when they were in managerial capacity. Knowing that it's hard to change adults, I decided to turn my attention to kids and found my match in Eye Level i.e. a foundation building programme with strong emphasis on self-directed learning and critical thinking.
■ What do you like the most being an Eye Level franchisee?
I enjoy the working hours most. My partnership owns three centres but we work only 21 hours a week, starting our week on Thursday evening and ending on Sunday evening, which means I'm free from Monday to Thursday morning to pursue my other interests in life. Best of all, it can be as rewarding as corporate world if not more, once you build a good student base despite the limited time spent at work, and this is all without the usual stress that comes with climbing the corporate ladder.
■ What were the challenges you faced and how did you overcome them when you started off as an Eye Level franchisee?
Sri Gombak is my partnership's third center set up last year in 2013 and by far, the most successful as it copied all proven formulae from our earlier two centers and avoided all the pitfalls. Our choice of location and premises despite its relatively high rental would not have been the same without the rather costly lessons that we learnt from such choices made for our earlier two centers.
Due to its strategic location (on top of Pizza Hut along main road in a new shoplot) in a middle income market that places a lot of emphasis on improving kids' lives through education, business grew faster than our expectation but this posed a new problem, namely staff constraint but we were lucky as there was a ready pool of trained staff from our nearby center that we had imported to help out while we were training our local assistants. Looking back, we acknowledge that we would not have survived the steep growth without the advantage of Sri Gombak being third in our center lineup as we would otherwise have been handicapped by staff constraint and inadequate experience dealing with parents and students.
■ How did the management support your business and what are the initiatives introduced by you to grow your Eye Level business?
The management was generous with business incentive. Sri Gombak centre managed to fund a lot of its business expenses from the incentives awarded by Daekyo Malaysia for its steep growth. On our part, we have continuously helped in our small way to expand brand awareness in our area of business, namely through truck roadshows – thanks to the rather impressive truck that Daekyo Malaysia had invested in.
■ With the support of the Eye Level management, where do you see your business in the next   three years?
With continuous branding awareness and improvement in quality of learning, I hope our centres will become the first choice education provider for almost all households in our areas of business.
■ If there is one winning strategy that set you apart from other Eye Level franchisees, what would it be?
I believe it's our business setup. Mine is a partnership of three, hence adequate backup to make sure that any one of us can be absent with our business interests still intact and our partnership operates in a way that all three partners remain hands-on and can backup any staff with lower risk of being blackmailed by our staff.