A leading key player in the beauty and wellness industry, grasp and flourish with the pioneers of innovative skincare products and services, and shine under the tutelage of ultimate beauty and wellness concepts through the Parisian brand's franchising programme.
The beauty and wellness industry is a booming and thriving line of business as we continue moving towards a fast-paced world that requires brands and services to provide top-notch quality without skimping on time.
Do-it-yourself facial treatments and using basic ingredients to make a foot soak may seem nifty but it doesn't come close to skin treatments and massages offered by Celmonze's beauty experts and technological advancements.
Thus, regardless of whether you have industry-related experience or knowledge, with the proven beauty and wellness franchise concepts featured by Parisian brand, Celmonze, you can own a trusted business that offers much sought-after beauty and wellness products and services.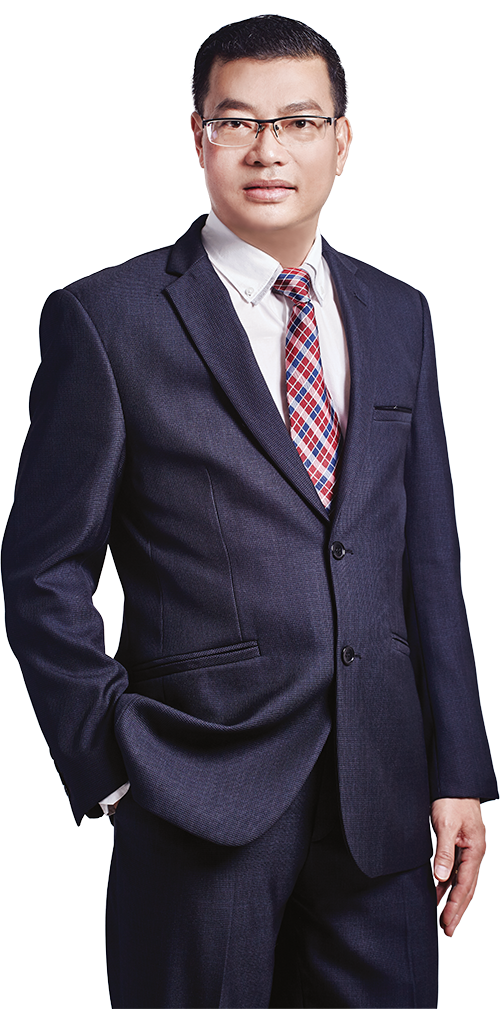 Celmonze Group of Companies Chief Operating Officer, Tay Aik Meng speaks to Franchise Asia about the brand and its franchising programme.
Can you tell us about Celmonze The Signature and how it came to be a reputable brand in the beauty and wellness industry today?
Kicking off in the year 2000, Celmonze started off with skin care product distribution and treatments to becoming an independent beauty salon. After mastering the challenges faced by independent beauty salons, 15 years later, Celmonze The Signature was born and obtained its franchising license, last year, to assist feisty like-minded entrepreneurs to chart their very own success stories. The brand has a total of 40 outlets in both Malaysia and Singapore with steps underway to foray into growing international markets.
A one-stop beauty heaven that completely transforms and rejuvenates you, right down to the cellular level, Celmonze The Signature has proven its mettle over the years by excelling in vision, growth and overall performance, with effective beauty solutions from facial care, body slimming to bust and ovary treatments. If traditional beauty salons do not seek to innovate trending and relevant products as well as offer skincare treatments via groundbreaking research, such services will soon be a thing in the past having been overwhelmed by other competitors in the market. However, at Celmonze The Signature, it is imperative that we strive towards breaking the glass ceiling because we prefer to stay ahead of the game at all times as a skin solution specialist.
If you're looking into franchising within the beauty industry, franchisees need to learn how to choose the right brand that continues to stay relevant in the market by introducing ground breaking innovative products and treatments.
Rest assured, with Celmonze The Signature, we have you covered. Based on our track records, we have two new series of product launches every year and that truly has kept us sustainable and relevant in this fast-paced beauty industry.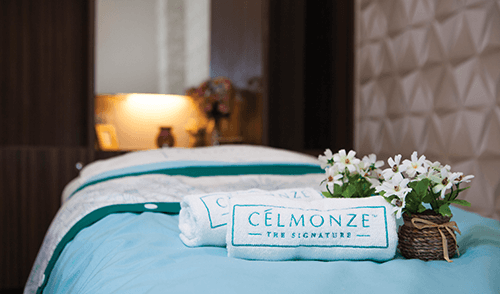 The beauty industry is very competitive. Please share with us the range of products and services you offer.
We possess an extensive range of skincare products and treatments ranging from regenerating skin collagen to acne buster solutions, solving all types of skin problems. Celmonze The Signature also offers ovary, bust and hot stone body massages and treatments. We believe the face is the mirror to internal body issues, hence by providing a comprehensive solution, our results are far more reaching when compared to other beauty salons who only provide facials and common body treatments.
How do you differentiate yourself from other beauty players in the market?
We believe in providing real results and in order to do that effectively, we put in tremendous efforts in providing high quality and effective products developed from our labs located in Paris and North America. At Celmonze The Signature, we strive to give outstanding experiences by taking into consideration outlet ambience, services protocol to deliver real results and personalised individual needs matched with top notch customer services. Our merchandising mix of products and treatments which are not commonly found among our competitors is what sets us apart from the rest. With that being said, the integration of all factors mentioned here with innovation in mind is what allows us to shine brighter and stay ahead of the game in this industry.
If you are a Celmonze The Signature franchise owner, this translates to new and inventive beauty experiences for your customers, sustainable human capital management and development as well as creative advertising and marketing tips and tricks to maintain and enhance the professional services and high quality products you offer. At Celmonze, we are committed to ensure you provide a service-oriented attitude and only serve the best in skincare products and treatments to your customers.
You offer a franchise programme for aspiring entrepreneurs who are keen to venture into the beauty & wellness industry. Can you tell us more about the programme?
The Celmonze The Signature franchising programme takes care of your every need from providing sufficient training to all staffs and beauticians you employ to supporting you on marketing and advertising campaigns that allows you to grow into a profitable business. Celmonze guides you from the very beginning so that you can hit the ground running when you become a franchise owner with us without going through unnecessary business routes to achieve similar results.
Let me share one of our success stories: One of our franchisee achieved the fastest record in breaking even after only three months of being in the business. How did she do it? She worked closely with us on lead generation and she made sure all beauticians at her outlet delivered stellar performances when it came down to beauty skills and customer services.
If you franchise with Celmonze The Signature, leave your worries on human capital development and marketing strategies with us.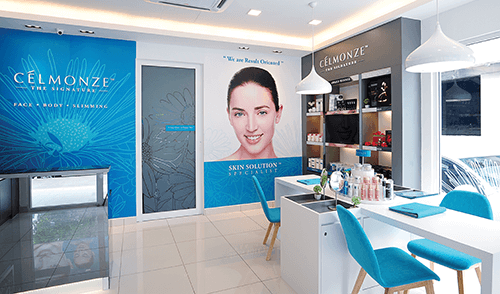 Training and support is a critical component of a successful franchise. What do you offer in this area to help maximise the success of your franchisees?
As a result-oriented skin solution specialist, we provide fast and effective solutions to all types of skin problems. Training is extremely crucial in delivering promises. To maintain the services standard, beauticians are required to pass and undergo three stages of assessment to transform into top notch beauticians within two years. We assure you are in good hands and you can look forward to positive results under the tutelage of our trainers.
The Celmonze Aesthetic Academy, a sister company under the Celmonze Group of Companies, also provides training programmes for trained beauticians to be tied to an outlet in the future, adding and securing credible manpower.
In terms of marketing, would you assist franchisees get customers and grow their business?
Yes, because this is as important as training support which we believe will be a main factor of consideration when one takes up a franchise. We invest heavily in marketing as we believe brand recognition will shorten the sales funnel. A wide range of activities is planned all year round to ensure the brand is always 'alive' and seen. Leads generation is also a major part of our offering as we understand in order to sustain the business, we will need continuous flow of customers. We even provide marketing tools and consultation to franchisee to build their customer base from day one with the objective to achieve ROI as soon as possible.
How do you plan on staying relevant and where does Celmonze The Signature see itself in the coming years?
Our relevance and services offered within the beauty and wellness industry will be shown through the lenses of our franchise owners. We believe with the combined expertise of our brand knowledge, constantly developing high quality products and treatments from our five state-of-the-art research labs, Celmonze International Laboratories across Europe and North America, and your affable hospitality and charm, we will together change beauty and health perceptions in the long run.
We have huge plans to conquer Southeast Asia countries and we are continuously working towards becoming the number one go-to brand when it comes to beauty, skincare and wellness treatments and that is through you, our trusted franchisee.