Eye Level, the leading Self-Directed Learning, Critical Thinking and Blended Learning (Online & Offline) education, with over 30 years of experience wants to share its success with you. To find out what's in store for prospective franchisees, Franchise Asia met up with Ms. Angie Chee, Learning Center Support Manager and Ms. Carolina Keong, Franchise Recruitment & New Center Support Manager of Eye Level to learn more.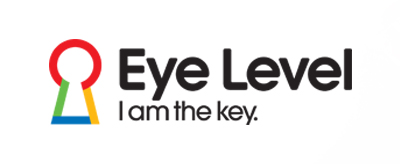 ■ Can you briefly describe what Eye Level is about?
Angie Chee: Eye Level is a supplemental education program that originated in Korea. The education is for children aged 3 to 15 tailored to an individual child's strengths and weaknesses. We start a child at a level where the child understands. To do this, we give a test to the child first to see which level he or she is at and only then assign an appropriate level for the student, at a pace the student is comfortable with. This way, Eye Level helps to nurture problem solvers, critical thinkers and lifelong learners with a study path tailored to the students' abilities. At Eye Level, we focus on mastery of concept, speed and accuracy, as well as mental calculation.
■ Eye Level is said to be Malaysia's leading Critical Thinking & Blended Learning (Online & Offline) Education. Can you describe what is so special about this type of education?
Angie Chee: Let's start with Eye Level math program where we have Critical Thinking Math (CTM) and Basic Thinking Math. Basic Thinking Math is simply the one taught in school. CTM on the other hand is not taught in school. The CTM program helps to develop student's spatial sense, problem solving, patterns and relationships, measurements and reasoning skills. The degree of difficulties in our program is gradual hence ensures success as our students learn at their own pace. Through survey conducted we found that our students are able to understand their lessons better through our program.
To keep our programs updated according to the learning styles of the education trend, we improvise our program from time to time. And to help us do this is our research institute in Korea that looks into developing all Eye Level programs' curriculum.
Carolina Keong: Not surprising, CTM is a program that both parents and children look forward to when attending Eye Level classes. In our program we've various teaching tools to aid children with better learning experience; tools that the instructors use which go hand in hand with the math work sheets that are handed out to them.
Angie Chee: Blended learning is something new that we started in Malaysia with the aim to provide new learning experience and to boost students' learning effectiveness. As the name implies, it's a combination of online learning and offline (face to face) learning. In online learning, we allow the students to do their homework at home via online so that they can repeat as many times as they want. They can repeat four times per book, which is a lot compared to just using physical papers. Online learning is fast and easy. Once they finish their work, they can just press their answers, and the results will be prompt and will be automatically calculated. This way, children will know where they stand and this gives parents to check results instantly and monitor them as well. On top of that, besides learning, children also have games where they can compete healthily with other Eye Level students worldwide with a scoreboard showing their names and results. This new hybrid teaching and learning methodology benefits students as we instill excitement in students to focus for longer period of time and curiosity in learning.
■ Eye Level is based on an educational principle of Self-Directed Learning (SDL) where students learn at their own paces. Why is this important?
Angie Chee: SDL has two separate "Learning" and "Thinking & Practicing by myself" areas. Learning space is where the instructor coaches a student after which the student will go into an individual Thinking space to practice the lessons taught. This practice inculcates independence which will be invaluable when the students attend university or later in life as they will be more self-reliant.
This method is opposite to the 'spoon-fed' culture rampant in today's school children. At Eye Level, after learning a new concept, students are encouraged to do their assignments first through Eye Level materials that are designed in small incremental steps. Only when they don't understand, they ask their coach. This is the value we want to instill in our students. What SDL does is that it helps the child to learn, then review, examine and solve problems by themselves, initiating their own actions guided by instructors as coaches. The benefits are many folds, including:
Understanding of questions and mathematical process
Improve mathematical thinking and problem solving skills
Master concepts each step of the way as they progress through the curriculum
Retain what they have learned for a longer period
Have instructors as coaches instead of teachers
Instill values to be proactive learner in acquiring knowledge
To focus and think out-of-the-box
■ What are some other programs offered at Eye Level?
Angie Chee: We offer five programs altogether. Eye Level Math (online & offline, for 4-15 years old), Play Math (3 years old), Eye Level English, Happy Talk (Situational English learning program – both online & offline), as well as Eye Level Chinese Junior.
■ Why should a prospective franchisee consider an education franchise, especially Eye Level franchise?
Carolina Keong: Firstly, an education business is evergreen. Parents will always place main priority on their children's education regardless of any economic situation. Why Eye Level franchise? Well, for over 30 years in 17 countries, Eye Level has nurtured millions of young minds to excel academically in both Math and English and we're still going strong with these two proprietary programs internationally.
Our learning methodology has produced over 2.5 million students worldwide to date, and still counting. In Malaysia we have almost 12,000 students. The best part is, we are always improving our programs and adding on new programs to sustain and stay relevant in the industry. Internationally recognized, we are one of the world's top educators in Self-Directed Learning and Critical Thinking Math.
In short, firstly, Eye Level is the only supplemental education program that offers a unique learning system that combines a wholesome learning environment, learning materials and management system to instill and impart critical thinking skills and self-directed learning in children. Secondly, being the pioneer in blended learning, which is a perfect balance in learning which combines offline and online contents, we nurture young minds to become problem solvers, critical thinkers and lifelong learners.
The offline contents comprise colorful worksheets and various teaching tools to aid our students in the Eye Level programs. The online contents on the other hand, can be accessed by students, instructors and even parents through the Learning Room, where students are free to study and practice learning concepts and topics. Students get to learn new concepts, do exercises, re-solve exercises, review corrections and results, compete with others and advance to the next stage. The online contents go hand-in-hand with the offline contents, thereby giving children a comprehensive, interactive and fun learning experience. We believe that in time to come, education will not be limited to the conventional ways of learning which is merely through offline contents, but rather, a solid combination with online-based contents.
To instill the self-directed learning mindset in children, our optimized learning environment is one of a kind, where every Eye Level classroom is equipped with the SDL desk for better concentration. The classroom is divided into sections for 1:1 coaching and learning without being distracted by peers.
■ Can you briefly mention some of the support and rewards provided by Eye Level for its franchisees?
Carolina Keong: For new franchisees we'll assign an Area Management System comprising Area Managers and Area Trainers. For the first 12 months initial support, new franchisees will be guided in overall center operations, management and marketing by the Area Manager. Other guidance includes program knowledge, consultation skills, student progress management, and other areas related to our programs. The Area Trainer on the other hand, will concentrate on training the franchisees, monitor the centers, students' progress and other matters related with the program. Area Manager and Area Trainer often visit in pairs so that a cohesive and constructive advice can be given to new franchisees to take their business to the next level.
We also offer a reward scheme for new franchisees to enjoy incentives when they achieve a certain target in the 3rd, 6th and 10th month. This applies to new franchisees in the first 12 months of operations. Incentives include marketing subsidies and royalty waivers if they achieve their target.
Angie Chee: As for existing franchisees, we support them through Area Management System where Area Managers will assist outlets in Malaysia nationwide on constantly improving and growing their centers, and Area Trainers will look into their teaching curriculum whether they are following the guidelines given. Eye Level Center Development Fund (ECD Fund) is a marketing fund that we offer for existing franchisees to implement marketing initiatives to build their business. The ECD Fund will be reviewed from time to time.
■ Eye Level also organizes a monthly Business Orientation workshop. What is this about?
Carolina Keong: In this session we share on the Eye Level franchise opportunity with those who are interested to find out more about our franchise business. At the end of the session, there will be a Math and English test for us to gauge the candidate's knowledge in both subjects, as well as to determine if the candidate passes on to the next stage, which is the Business Proposal Presentation and Interview with Country Manager. Our next Business Orientation workshop is on 3rd July, 7th and 8th August and 4th and 5th September 2015 conducted from 10:30 am till 1:30 pm. We also meet up with candidates on an individual appointment basis. Those who wish to attend can contact us to reserve their seats.