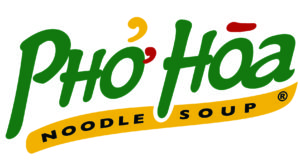 Pho Hoa Noodle Soup was established in 1983 in San Jose, California, USA as a single store operation. Today, our operations spread over North America, Canada and the Asia Pacific.
Pho Hoa Noodle Soup restaurants specialize in naturally flavored and healthy soups. Each bowl of soup is carefully prepared with a variety of meat toppings and accompanied with fresh coriander leaves, bean sprouts, hot chili peppers, lemon wedges and basil leaves. Pho Hoa, a conscious choice to a healthy and well-balanced meal! We hold our standards high by using top-quality ingredients in our products to ensure quality, consistency and flavors. Founded on the principles of exceptional value, quality and service, Pho Hoa Noodle Soup operates what is today the largest Vietnamese fast-casual dining chain in the world.
Pho Hoa Noodle Soup is currently ranked in the top 400 largest food chains in the United States and the only Vietnamese chain restaurant represented. The rapid expansion and success of Pho Hoa Noodle Soup lies in its signature soup products. Our menu varieties deliver an intense aroma of flavors that can be executed without complicated training and processes. For this reason, Pho Hoa Noodle Soup was able to replicate its success beyond the United States and become a major household brand in Canada and highly competitive Asian cities such as Korea and the Philippines.
We are proud to have grown into an internationally recognized brand with over 70 restaurants operating in 7 different countries. Pho Hoa Noodle Soup continues to differentiate our brand with innovative products and a health conscious menu.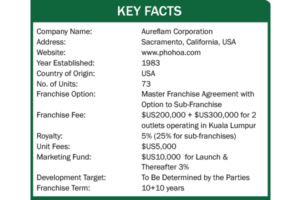 For more information please contact Troy Franklin of World Franchise Associates at troy@worldfranchiseassociates.com or at +60192101909.