In recent years more and more countries have looked at franchising as a business format or development model that can contribute to the countries long term economic objectives and the Kingdom of Saudi Arabia is now doing the same as it considers franchising as part of its "Saudi Arabia's Vision 2030".
Vision 2030 has been adopted as a roadmap for economic and developmental action in the Kingdom with the aim of allowing the Kingdom to achieve a leading position in all fields. Vision 2030 is supported by the Kingdom's "National Transformation Program" which establishes strategic objectives based on the Vision and with specific targets.
As relates to franchising the General Small and Medium Enterprises Authority (SMEA) or Monsha'at in Arabic in the Kingdom is undertaking a major initiative called the Saudi Franchise Launch and Activation Program as part of the entrepreneurship programs at the Ministry of Commerce and Investment (MCI) in the Kingdom.
The purpose of this initiative is to make franchising a key driver for SME business in the Kingdom, to build a thriving and sustainable franchise industry and generally to improve the franchise eco-system in the Kingdom in accordance with the Vision 2030 and the National Transformation Program.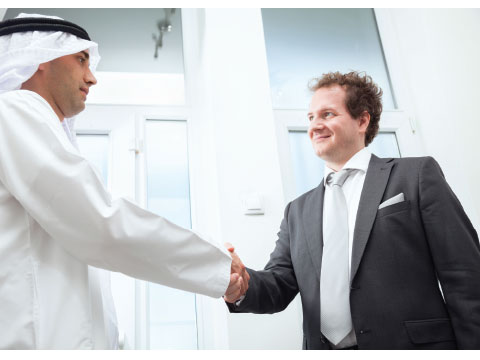 Monsha'at has appointed Amjad Arab Office for Commercial Services in collaboration with World Franchise Associates (an international franchise consultancy and marketing firm) to support the undertaking and execution of the Saudi Franchise Launch and Activation Program.
Key elements of the project undertaken by Amjad Arab and WFA include but are not limited to: Conducting comprehensive market research; Conducting an international benchmark exercise and organizing subsequent fact-finding missions; coordinating seminars and conferences to drive awareness and education of franchising; launching a marketing awareness program including development of customized platforms for communications; organizing trade missions and international exhibitions within Saudi Arabia etc.
Based on recommendations from WFA Monsha'at has identified Malaysia as one of the 5 key countries for the benchmarking exercise and fact-finding missions. The recommendation was based on the determination that Malaysia's government supported franchising infrastructure, both in terms of regulating and facilitating franchising in Malaysia, provides and outstanding example for other countries such as the Kingdom of Saudi Arabia to consider as they look to implement their own policies and regulations to regulate and/or facilitate franchising.
Other countries involved in the benchmarking exercise include Singapore and the Philippines in Southeast Asia as well as USA and Australia
Though there is still much to do, major initiatives such as the Saudi Franchise Launch and Activation Program need time to bear fruit. Even so, the project is well underway due to the efforts of Monsha'at and the Ministry of Commerce and Investment. As a result, the future of franchising in the Kingdom of Saudi Arabia – both for local and international brands – has never looked brighter.
U-Franchise Sales and Management is the largest franchise sales company in the Philippines, working with the largest and most successful brands in the local and international market. For more information on Philippine brands looking for international franchise partners, contact us via email at franchising@ufranchiseaisa.com