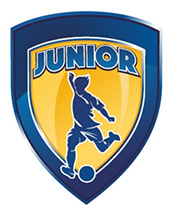 Junior is an International chain of football schools for children which is engaged in the business of football academies, preschool children education, healthy development and socializing from a very young age.
Junior has a presence in 18 countries with more than 420 schools. Junior Football Schools are in: Singapore, USA, Russia, Egypt, India, Malaysia, China, Belarus, Moldova, Azerbaijan, Brunei and etc.
We are currently expanding our presence in other countries with Malaysia being our priority. We are looking for strong local partners to set up our schools.
Football is the #1 sport in the world. Parents choose football as a sport for their children because it is the optimal sport for preschoolers. Regularly playing football with peers is healthy and keeps a child socially involved in a positive environment.
What makes us stand out from the rest are the followings:
Training methods
1.Our knowledge base contains over a thousand pages of manuals, over two hundred hours of webinars and we are constantly expanding this database.
Partnership
2.Cooperation with leading European football clubs such as Valencia CF, Sporting CP, Celtic F.C; it gives an opportunity for the talented children to be seen by these clubs.
Unique software
3.We have developed our unique cloud-based software that helps our partners and us to run schools efficiently. This multi-level ERP (Enterprise Resource Planning) software helps us to control the client management efficiently. The mobile version is available on Appstore for IOS and also on Play Store for Android devices.
JUNIOR franchise package advantages
In return for the franchise fee, you receive materials and support, market value of which is immeasurably higher than each individual item taken separately.
We pass to you the experience and work product created by us and our numerous franchisees. In effect, this is the result of our collective experience. You can spend time and receive such experience individually, but in the same time we will have advanced much further.
Key Facts:
Company Name: International Chain of Football Schools for Children JUNIOR
Phone: +7 (962) 706-97-22
Website: partners.fsjunior.com
fsjunior.com/EN
Year Established: 2013
Country of Origin: Singapore
Contact Person: Artem Matasov
Email Address: a.matasov@fsjunior.com
Type of Business: Sports/Children Activities/Education
Opportunities Available: Branch/Few Branches
Number of Units Worldwide: 413
Fees: RM22,000.00
Royalty: RM1,200.00
Marketing/A & P Fund: RM1,000.00
Estimated Initial Capital: RM20,000.00