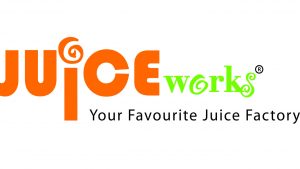 Since the first outlet was established back in 2004, Juice Works Malaysia is committed to creating and hand crafting fresh fruit juices and healthy smoothies using only the freshest and most natural ingredients they can lay their hands on. With over 30 flavours to choose from, it is impossible to not fall in love with one of their awesome creations on the menu. Pick your choice: Tropical & Fruity Blends, Power Meal Smoothie, Detox & Fiber Juices or even Custom Juices.
Key Facts:
Company Name: Juice Works Sdn Bhd
Address: 5, Jalan SS4C/5, Taman Rasa Sayang, 47301 Petaling Jaya, Selangor.
Phone: 03-7804 9333
Website: www.juiceworks.com.my
Facebook: @JuiceWorksMy
Year Established: 2004
Country of Origin: Malaysia
Contact Person: Jamy Foong
Email Address: franchise@juiceworks.com.my
Type of Business: Retailing fresh juices, smoothies and healthy snacks
Types of Franchise Available: Single unit, Multi unit, Area Development, International Franchising
Number of Units: 30
Size of Units: 200 – 500 sq. ft.
Franchise Fees: Available upon request
Franchise Term (years): 5 years
Royalty: Available upon request
Marketing / A & P Fund: Available upon request
Estimated Initial Capital: RM350,000.00 – RM400,000.00; depending on location