The world's largest barbecue chain founded in 1941 out of Dallas, TX.
Top 100 Movers and Shakers (#7), Fast Casual (2018)
Top 500 Franchises, Entrepreneur (2018)
Top 100 Movers and Shakers (#8), Fast Casual (2017)
Power List – Customers Favorites, Nation's Restaurant News (2017)
Top 100 Movers and Shakers (#1), Fast casual (2016)
Dickey's Barbecue Pit provides a successful and proven business model, having been duplicated at more than 500 locations across the United States.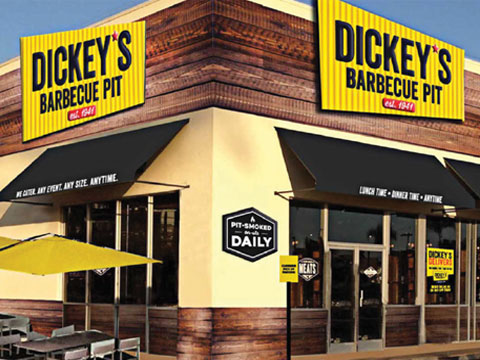 Slow cooking meats: Brisket, Chicken, Sausage, Pork Butt has been our specialty for the last 75 years and we wish to extend our practical approach to legit Texas BBQ across the globe.
Being a family owned and operated business since its inception we offer comparatively responsible start-up costs, proven smoking process, ever-changing menu creativity to meet the needs of the changing consumer, multiple revenue streams, and an expert Home Office Support Center for each Master Partner.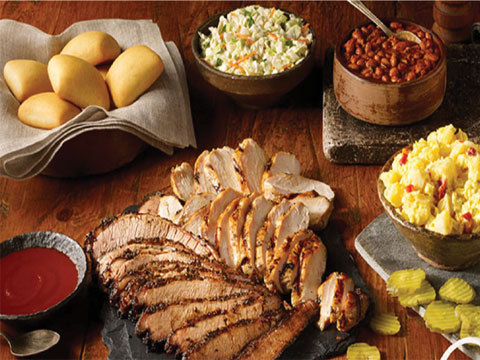 Dickey's also ensures every Master Partner is fully prepared to open their own location by teaching them everything from to smoke a brisket to how to create the best Pit Crew, to driving profitability during our three-week hands on training course, Barbecue University.
Information:
Company Name: Dickey's Barbecue Restaurants, inc.
Address: 4514 Cole Avenue, Suite 1015 Dallas,
TX 75214
Year Established: 1941
Country of Origin : USA
Number of Units Worldwide: 531
Website: www.dickeys.com