Early this year, we spoke to the Master Franchisee of Kebab Turki Baba Rafi (Malaysia) and Group Chief Executive Officer of Inky Group of Companies, Afandi Oh, who saw it fit and timely for more Malaysians to try out his mouth watering kebabs and the opportunity to join as franchisees.
Much has taken place since then. He will be introducing a new set of menus, got a new group of franchisees, and together with Partner, Tan Han Yong, are setting bigger goals to build Kebab Turki Baba Rafi into a formidable F&B player in the coming years.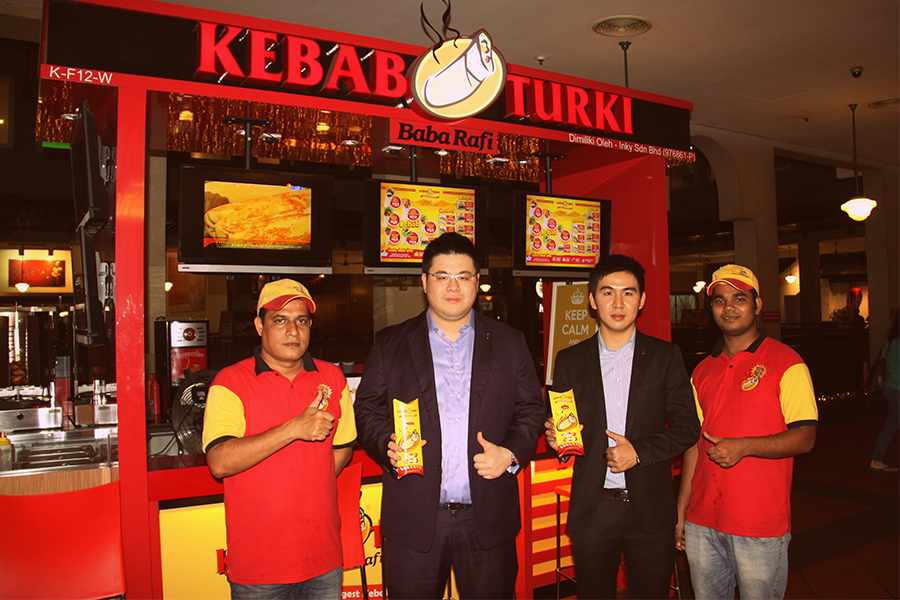 Franchise Asia finds out more.
■ What are your thoughts about partnership in businesses?
Having partners can be a very wonderful thing for a business; I firmly believe that working alone is not the way to go especially in today's competitive market. Through having partners, not only would you be able to get the support and insights from them but you are also able to expand faster as a group and that is very important especially in today's competitive market. This being said, it is of course important to choose the right partners for your business.
There is a popular saying "If you want to go fast, go alone. If you want to go far, go together" and I am a strong believer of this. The most important factor when having partners in a group is to set long-term goals for the group and make sure that everyone works towards that. The direction must be very clear especially to where we are heading as a group. It can be at times difficult to unite everyone with the same thinking on how to manage a business but it is definitely easier to unite everyone with the same goal.
■ It has been almost a decade since Kebab Turki Baba Rafi was founded in Indonesia. What have been the best selling KTBR items in Malaysia? Are they original menus like those offered in Indonesia or are they improvised to meet local taste buds?
The best selling item for Kebab Turki Baba Rafi (KTBR) in Malaysia would of course be the Chicken and Beef kebab. We have improvised the taste of the kebab to meet the local taste buds of Malaysians. Our menu is slightly different from Indonesia in terms of the items in the menu as well as the taste of the food products. One good example would be that there is only beef kebab in Indonesia as the Indonesians love beef and there is no chicken kebab there whereas in Malaysia it is important to have both chicken and beef kebab as ours is a multi-cultural country and there are a lot of people here who cannot eat beef.
■ With consumers being more health-conscious nowadays, how has KTBR been able to keep up growth?
Yes, we have noticed for some time that consumers these days are being more and more health conscious. Well, the good news is that the kebab itself is healthy as it is. However to be even healthier we are currently in the midst of introducing two new tortilla flavours which would be the wholemeal tortilla and the garlic tortilla which is of course a healthier alternative for our customers. However the main reason to why I think KTBR would be able to keep up with the growth is because if we were to compare our products with other fast food products, ours would definitely be one of the healthiest in terms of the product itself and the preparation of the product.
■ KTBR participated in FIM2014. Did you meet your objectives? Was it a good platform to attract franchisees? How many franchisees joined KTBR?
We participated in FIM2014 and we have no regrets at all. Not only did we boost the number of franchisees but we also managed to increase the awareness of our brand to the public through this exhibition. We gave out a few hundred free kebabs that were sliced into pieces so that the public could have a taste of our kebab and we hope to convert them into future customers. We had around five new franchisees joining us from the exhibition itself. We will definitely be back next year for FIM2015.
■ As a franchise operator, how do you see the introduction of GST next year impacting your business?
The implementation of GST is both challenging to the government and to business owners like us. I however would say that there would definitely be impact on the business for the first six to eight months and it would be stable after that. This is because consumers are also new to GST and everyone needs time to adjust to this new policy. I honestly believe that in the long term everything will be back to normal once everyone adjusts to this.
■ With so many malls opening in the Klang Valley, what is your strategy to select KTBR locations?
It is indeed true that there are many new shopping malls that are opening in the Klang valley. Our strategy in selecting KTBR locations is very simple; we only want to open in high traffic places which mean that we would prefer to open in shopping malls that are in the vicinity of office buildings, schools and universities. We would also want to open in places that offer us reasonable rental rates. We can forget about places that offer us sky high rental rates and no promises of a good crowd. It is very crucial to choose a proper location especially for the F&B market.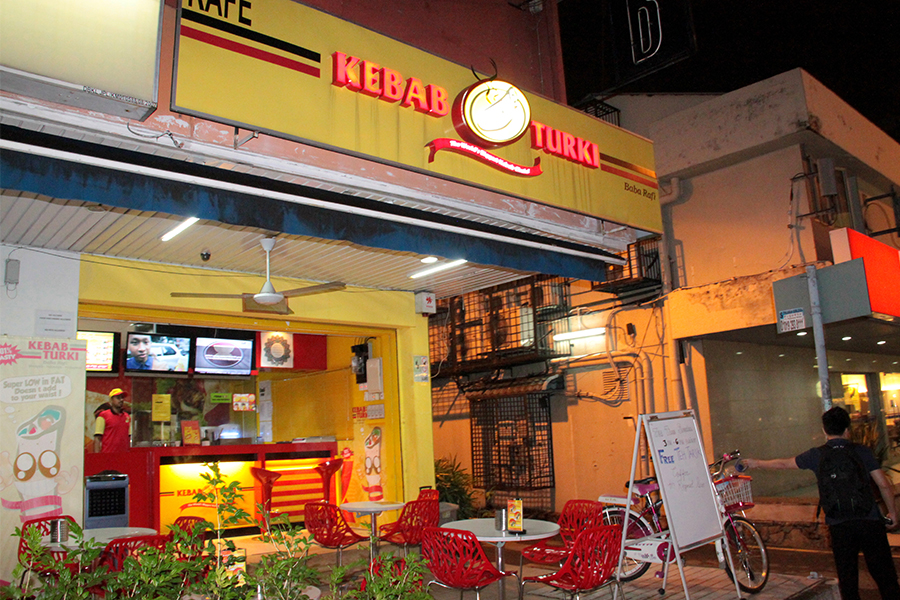 ■ With so many fast food stalls offering latest and unique food menu, what is your plans to compete?
The F&B industry is a very competitive industry, we are currently in the process of introducing new tortillas, new sauces and also a new range of hot dog menu in order to maintain our customer base and loyalty. We are also doing other things such as changing the design of our packaging and also introducing a new range of drinks in our outlets for our customers to choose. We have to be competitive to survive in today's market.
■ You've been a successful Master Franchisee of KTBR for almost two years. What have you learnt about successful franchising in these short years?
The past two years have been a journey for me and my friends as I have learned a lot since the past two years. What I can tell you about successful franchising is that we have to focus on two things which would be our franchisees and also the consumers of KTBR. We have to balance out and focus on these two sectors instead of solely just focusing on one. The more customers you have, the more business your outlet will have and the more business your outlet has, automatically your business will attract more potential franchisees. We have to ensure that all franchisees know about the business in and out and are following our SOP. This is very important as we cannot afford to lose the quality of our products for our customers even if we expand at a bigger scale through franchising. The consistency of the food is very important and this must be maintained even when we are expanding.
■ Even though you've only been in the business for two years, you've expanded your franchise business extensively to serve your customers far and wide. What are your goals for the next 10 years for KTBR?
The past two years have been an all-out expansion but I feel that we could have actually achieved more. Nonetheless we are very thankful that we managed to be the biggest kebab franchise operator in the space of two years. We see KTBR expanding to the whole of Malaysia within the next 10 years. We want to be the market leader for the kebab franchise business and we want our products to reach out to every Malaysian out there. We plan to be the household name of kebab to all Malaysians and also to make it a good franchise business for all our franchisees. We plan to have 200 stores in Malaysia for the next ten years.
FRANCHISE KEY FACTS
Company Name: INKY Sdn Bhd
Address: Innovo 8, Lot 2, Lorong Teknologi A, Jalan Teknologi, Taman Sains Selangor 1, Kota Damansara, 47810 Petaling Jaya.
Tel: +603-6151 5678 / +6012-641 0536 / +6010-798 8885
Website: babarafi.com.my
Year Established: 2003 (Indonesia), 2012 (Malaysia)
Country of Origin: Indonesia
Contact Person : Yusri/Chad
Email Address: yusri@inkygroup.com, chadgan@inkygroup.com
Type of Business: Food and Beverages
Types of Franchise Available: Kiosk and Shop Lot
Number of Units: 25
Size of Units: 100 – 500 Sq Ft
Franchise Fees: RM30,000
Franchise Term (years): 5 Years
Royalty: 5%
Marketing / A & P Fund: 0%
Estimated Initial Capital: From RM100,000